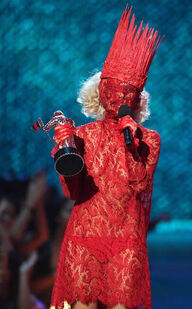 Red Massed is a Gagalanian Humanoid Alien from the planet Germanata. Kirie found out about Red Massed when she was fighting Vern and Vern unlocked Red Mass which was an accadent unleashing Kiries Secon seen alien! Red Massed is very thin and slippery which makes it hard to fight, Lindsey says Red Massed looks like Atomic Goo Mass which is what might be what Gagalanians might be made out of?!
Ad blocker interference detected!
Wikia is a free-to-use site that makes money from advertising. We have a modified experience for viewers using ad blockers

Wikia is not accessible if you've made further modifications. Remove the custom ad blocker rule(s) and the page will load as expected.