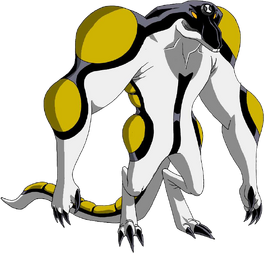 Cannonwolf is an Arburian Loboan from the planet Luna Arburia
Abilities
Edit
Arburian Loboans have the unique ability to roll into a ball. They can also cut the air with their claws. One of their main attacks are howling.
Weaknesses
Edit
Arburian Loboans main weaknesses are high powered blows and road blocks.
Arburian Loboans are a fusion of Benwolf & Cannonbolt.
This also goes for their planet.
Ad blocker interference detected!
Wikia is a free-to-use site that makes money from advertising. We have a modified experience for viewers using ad blockers

Wikia is not accessible if you've made further modifications. Remove the custom ad blocker rule(s) and the page will load as expected.